This post is also available in: 日本語 (Japanese)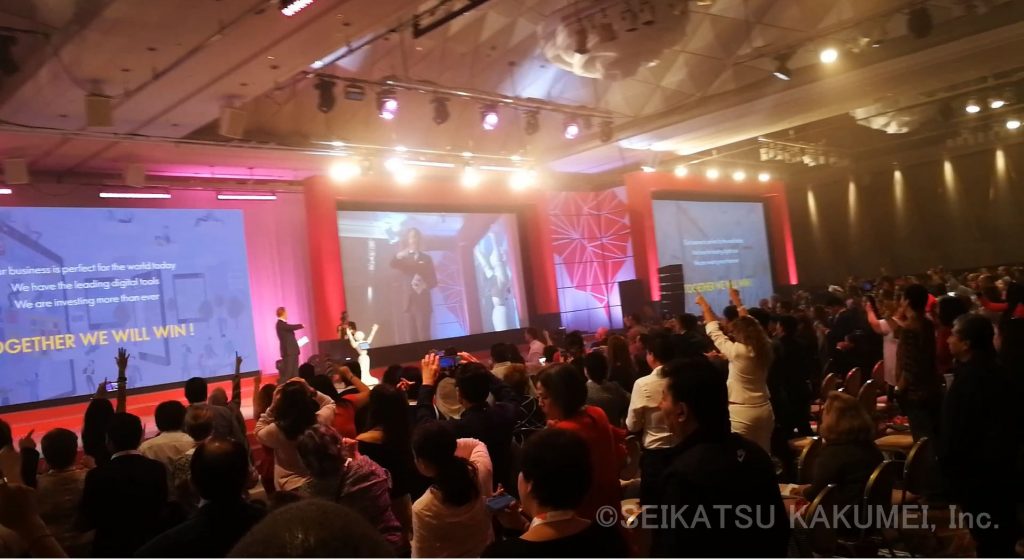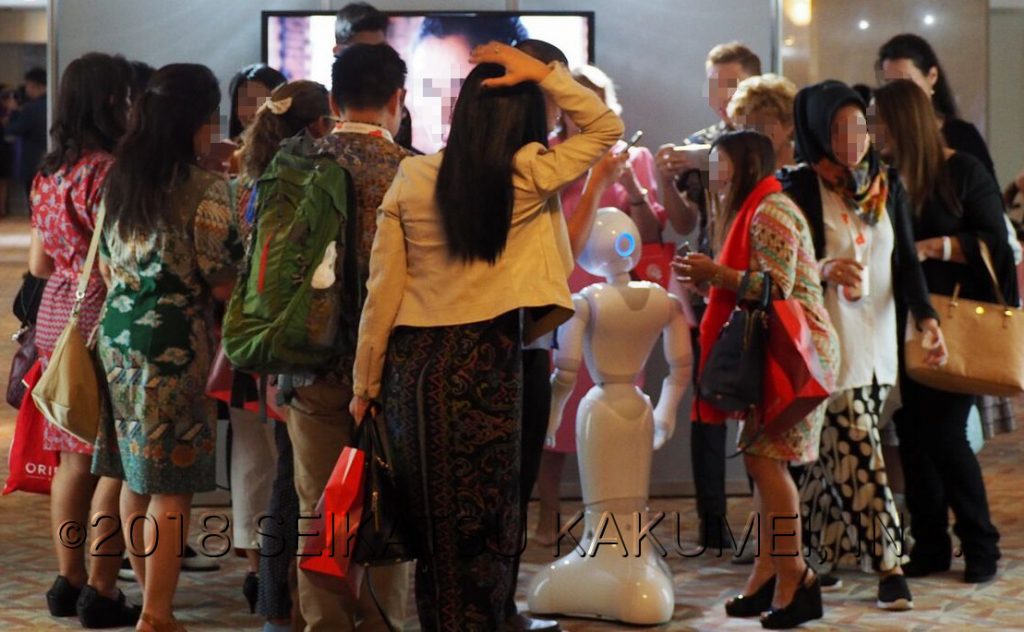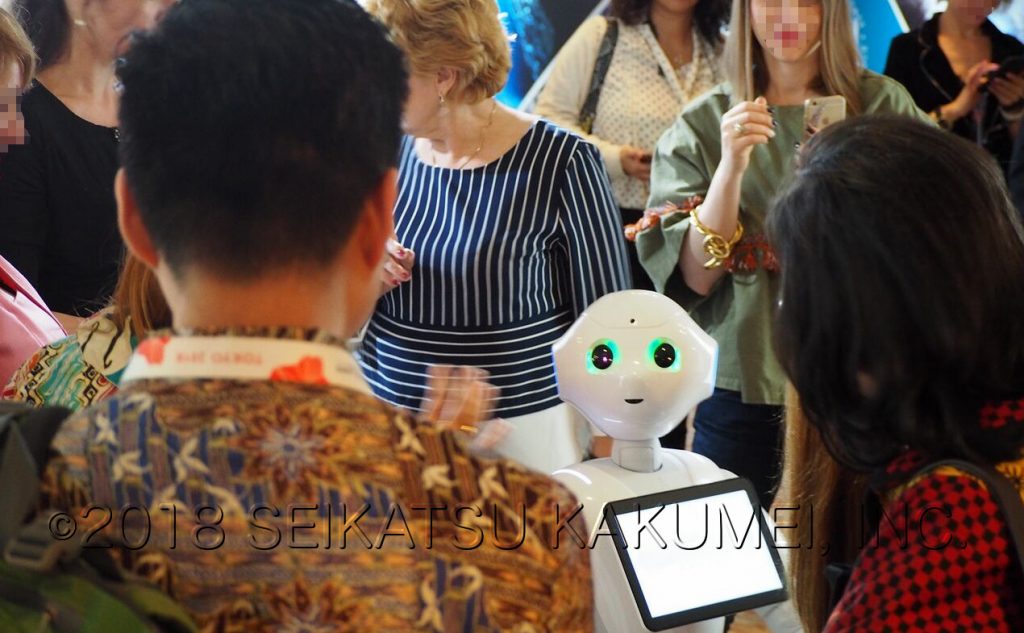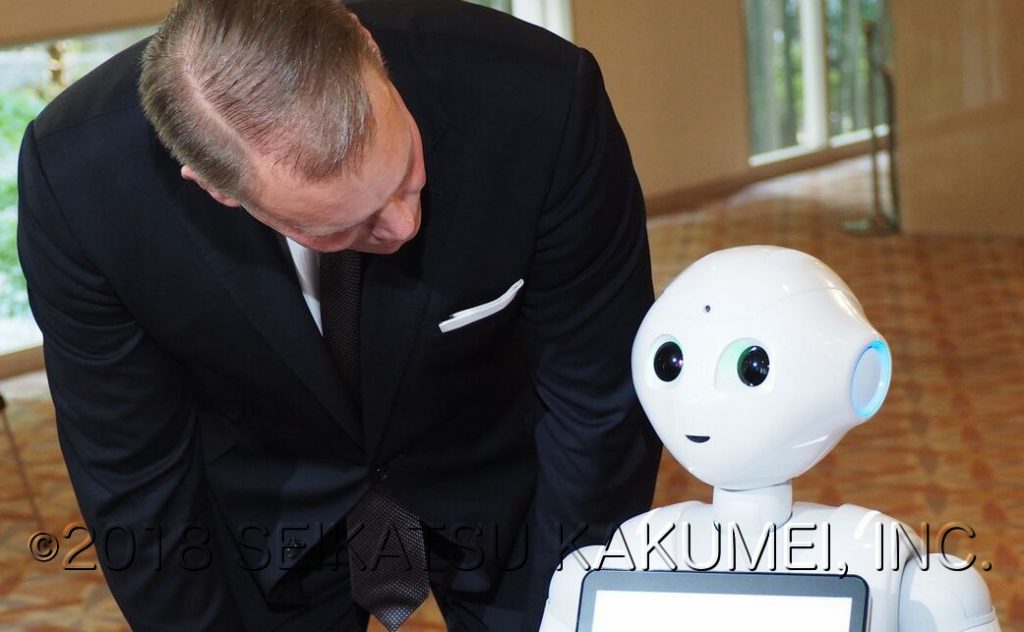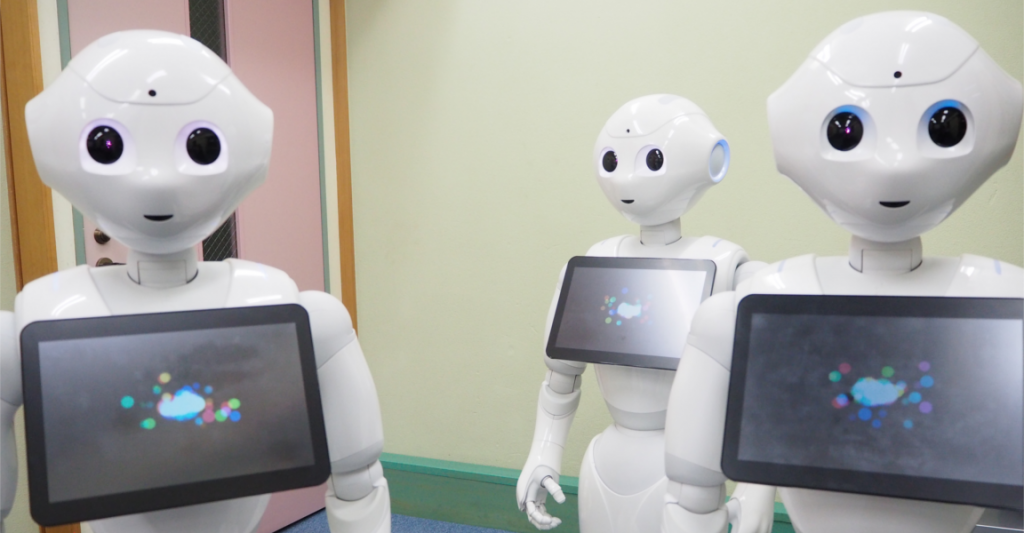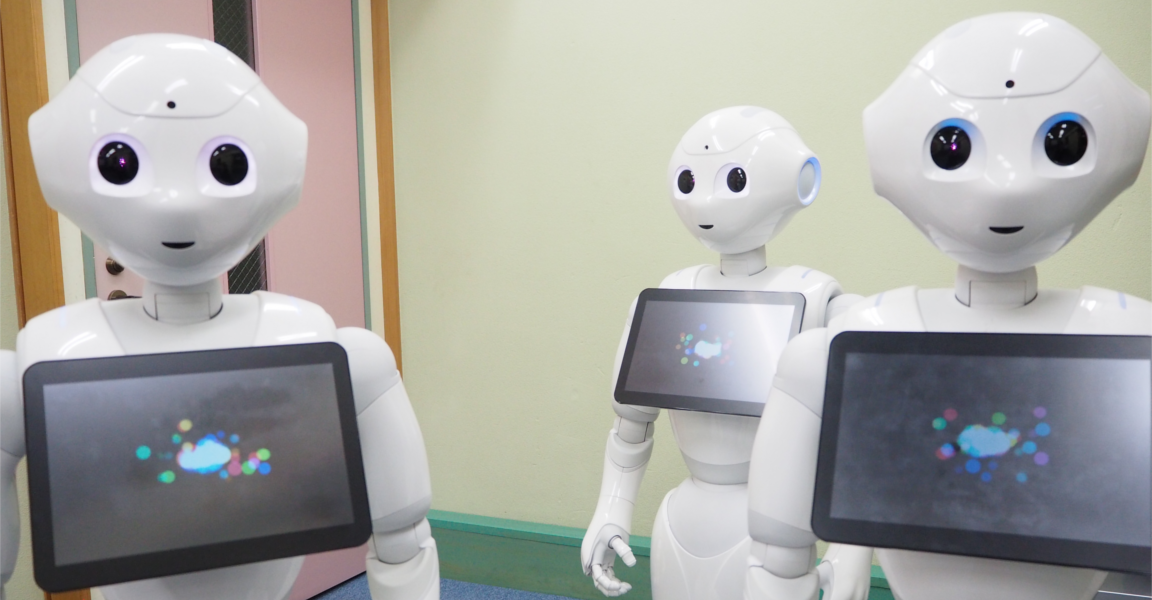 Event Summary
Overseas Global Cosmetics Company's International Convention Event
Setting and Location


2018 Grand Prince Hotel Takanawa Convention Hall (International Convention Center Pamir)

Customer Name


Major Global Cosmetics Manufacturer

Customer Goals


・ Bring hospitality to the cosmetics sales agents, gathering from worldwide. Thank them. Show them a fun time.




・ Convey the company's advancement and the COO's message.

Robots Used


・Pepper (one unit)

Services Implemented


・

 Event Robot Use Planning and Operation


・ Pepper Robot Presentation Planning, Creation, and Operation


・ Robot Party Reception Service for Pepper
・ Robot Rental (Pepper)


・ Dance Pack for Robot Party Reception Service (Pepper)

Implemented Contents and Results


At the entrance to the cosmetics maker's exhibition booth at the international conference where its outstanding employees were gathered, the company's product lineup was introduced, with customer hospitality, conversation, and dance performances given. Shortly after opening, a crowd formed with few breaks.

Similar Events (Release of Information Permitting)
Seikatsu Kakumei's special Pepper Appears on NHK Again for Aqura Home's Great Customer Appreciation Fair…With a Twist!