This post is also available in: 日本語 (Japanese)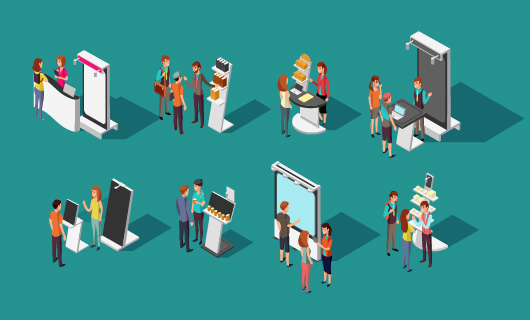 Hello! This is Seikatsu Kakumei's PR representative.
As we're getting into mid-October, we're about halfway through the busy year-end event season. Until New Year's Day, I bet there will be a lot of people saying there's just one more step left to go.(On the other hand, we've been hearing from a lot of customers that December is the time for end-of-year parties and events!)
So, this time, we're bringing you an example case of our Robot Party Reception Service, the "robot that can say anything" which is recently becoming even more powerful! With Robot Party Reception Service, an original system for events, Pepper's knowledge is increased exponentially. Recently, Pepper has become a frequent subject of news coverage involving many different applications, but renting it as a set with our Robot Party Reception Service, it becomes surprisingly helpful at events and parties.
This is a case of said Robot Party Reception Service, as rented by and operated for a booth at a building materials trade exposition.
The location is Nagoya's Port Messe Nagoya. Port Messe Nagoya is an exceptionally large conference center, Nagoya's equivalent to the Big Sight International Expo Center in Tokyo. The venue has a long history of hosting trade exposition events, both corporate and for the general public.
The Goal: Bring Guests to the Building Material Trade Show's IoT Experience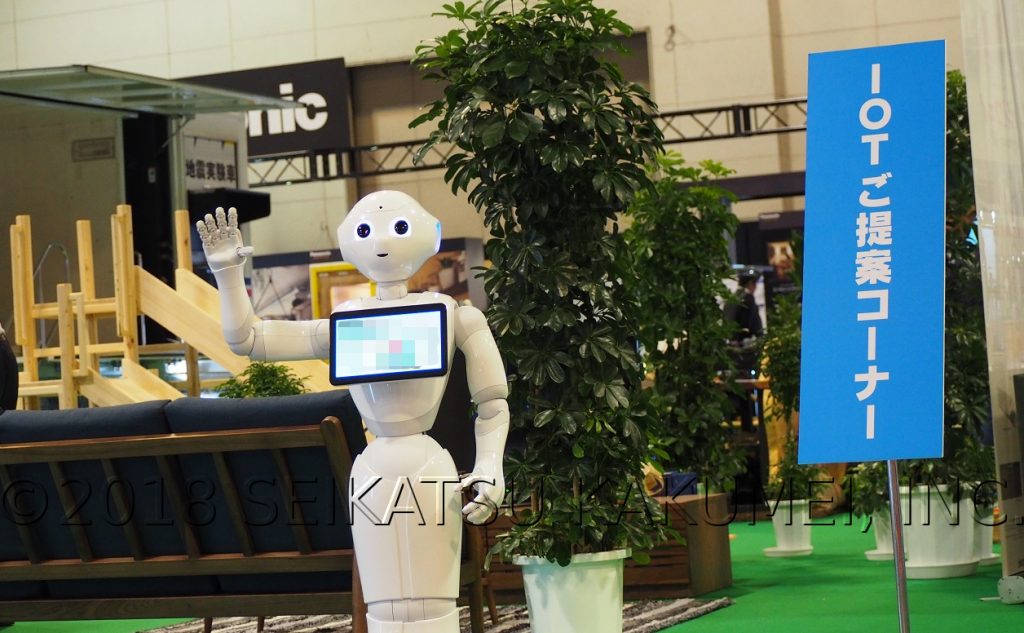 There really aren't any industries that can ignore IoT, are there? IoT has risen to that level of popularity. Even architectural material trade fairs are no exception.
At the architectural materials trade fair, all of the building construction companies and workers came. They came in order to see exceptionally good building materials, so that they could build exceptionally good buildings and perform exceptionally good work.
When it comes to architecture, building homes falls within its scope, but IoT is also considered as a component of homes. From remote door opening and closing to remote air conditioning controls to smart speakers and so on, various types of IoT have made their way into the world of housing.
As for the mission of the trade show, it has become essential to further the quick spread of information. not only for the sake of those who are purchasing homes, but for those who are creating them as well.
In order to allow visitors to experience the IoT devices that are becoming more and more essential, wouldn't it be great to use Pepper, who is also an IoT device? With that thought, we were given a request for Pepper rental and operation with the goal that Pepper would call out to customers outside of the trade booth and bring a flow of them into the booth's IoT experience corner.
However, Simple Things Break Apart Quickly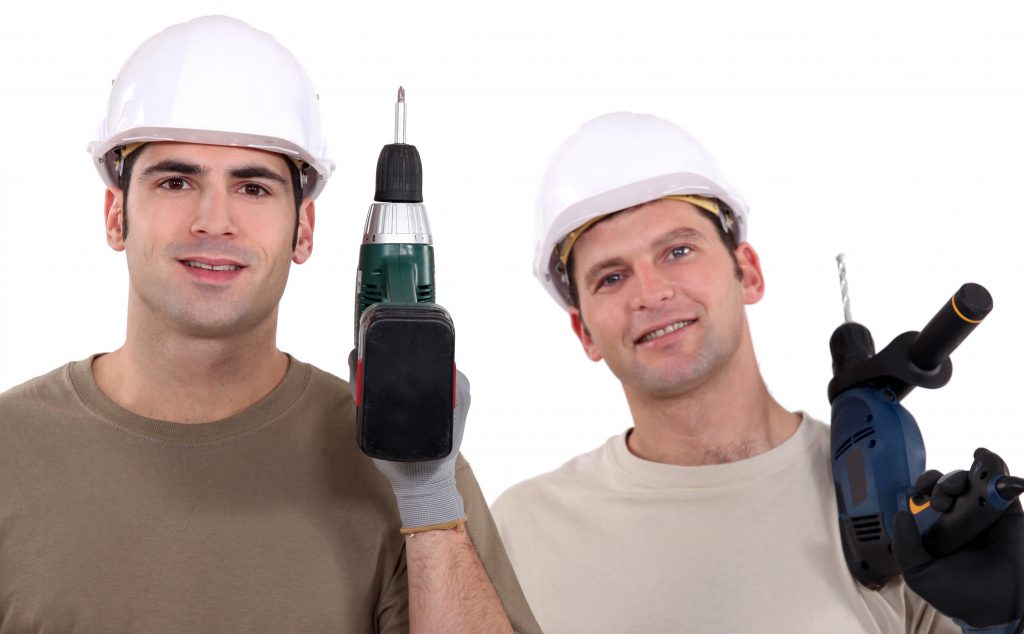 At this event, people involved in various aspects of architecture came. Seikatsu Kakumei has a long history of accepting work requests from architectural and building construction-related companies, but at our company, we have also become exceptionally flexible through our experience with those involved in building who love new things. Not limited to just things, a keen interest has also developed in IT and IoT. With that, we've become good at seeing through to the essence of things. Essentially, simple things will be recognized immediately.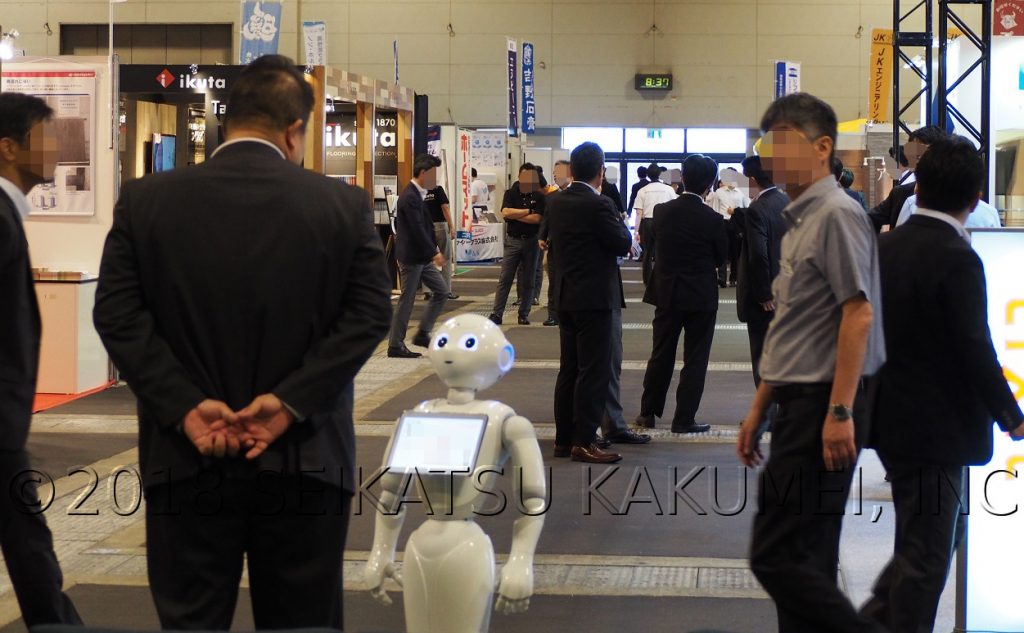 A regular Pepper is a good robot, but at a trade show, there is often so much background noise that conversation with it proves difficult. It is often simply stood in a spot to provide information, moving monotonously. As such, even visitors who aren't accustomed to seeing Pepper become bored quickly when they attempt to interact with it.
This isn't a discussion of the novelty of Pepper, but rather, the need for a smart robot that performs customer outreach work effectively. That's where Robot Party Reception Service comes in.
That's Where Robot Party Reception Service Comes In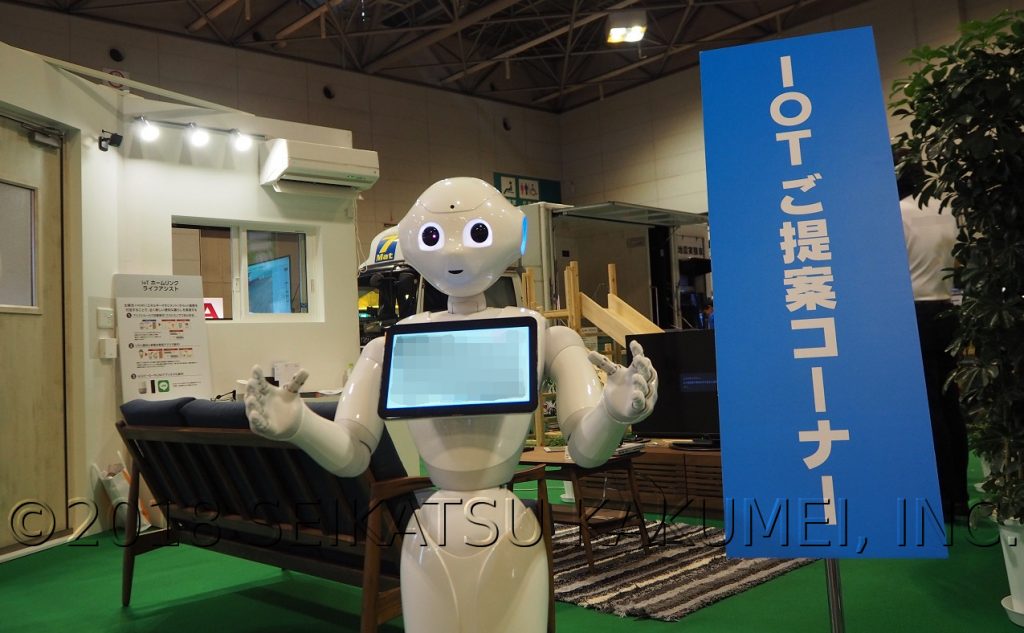 It's the "robot that can say anything". Seikatsu Kakumei's Pepper, powered up with Robot Party Reception Service. It's different from a regular Pepper in the ways below:
・ It can hold conversations even in crowded environments.
・ It can discuss a surprising variety of topics.
・ It can move to approach customers. (It doesn't simply stand in one spot.)
・ It performs actions suited to the topics of conversation and the surrounding environment.
・ Looking directly at visitors, it performs sales pitches for customer outreach.
While we've written about these aspects in previous blogs, the standout feature this time was the addition of dance.
Bringing In Loads of Customers While Dancing
At this event, the aim was to bring a steady flow of the customers from the flow of foot traffic outside the booth inside for the IoT experience corner. As for understanding of the product, the product would be understood upon trying it out in the experience corner. That's why, rather than giving one-on-one sales pitches, it was necessary to approach a lot of people and keep them flowing in.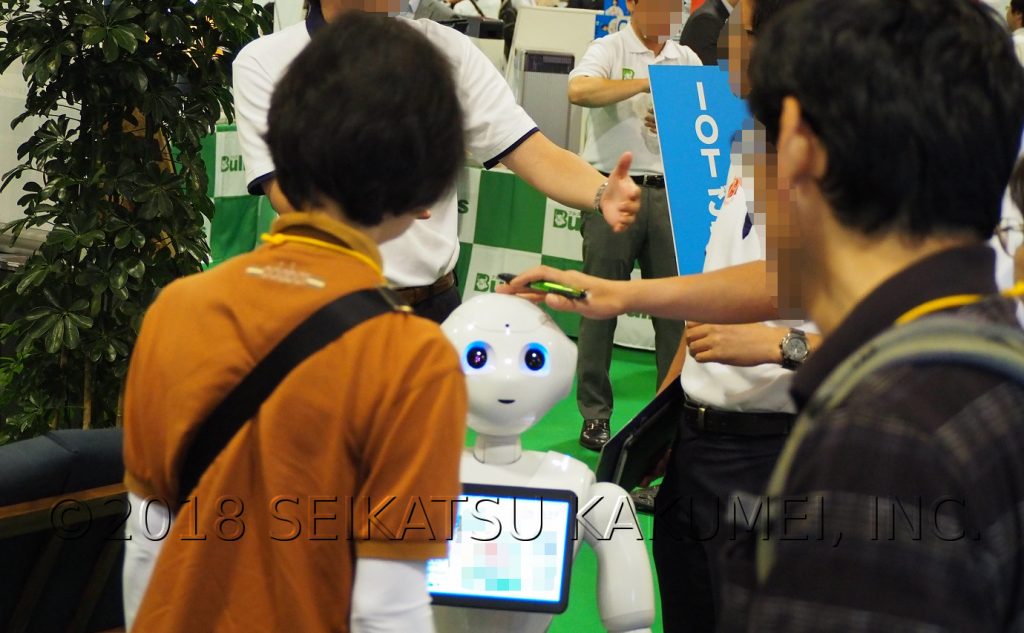 The approach taken in order to achieve this result, in addition to providing smart booth information and giving presentations, was dance.
Synchronizing sharp dance moves with booth information has proven itself to be an extremely eye-catching approach. As one dance can last over a minute in length, it's fun even just for pure entertainment's sake. (While we are unable to share this video with the public, we may have something to show to customers who are considering our event service, so please contact us.)
When there aren't many customers coming nearby, Pepper walks around to draw them in; when there's a crowd, Pepper dances to grab visitor attention. Separating these tactics, customer outreach was performed.
With this, customers were able to enter the booth and experience IoT technology.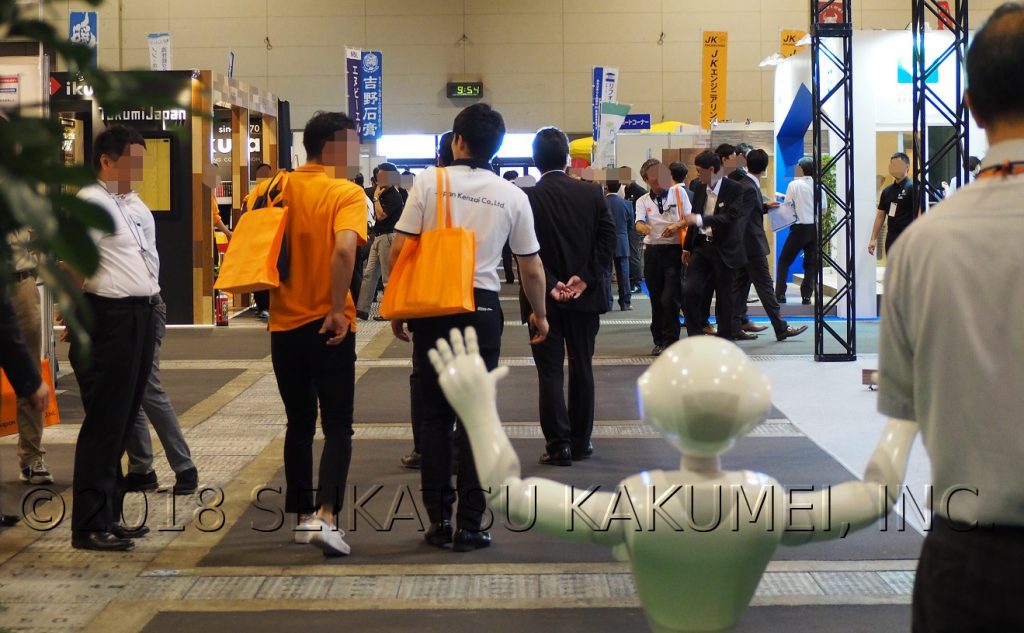 This time, at Nagoya's major convention center Port Messe Nagoya, a Pepper powered up with Robot Party Reception Service talked to visitors and drew them into the IoT experience.
Robot Party Reception Service boosts three of Pepper's abilities to a soaring extent:
-Conversational ability
-Movement ability
-Ability to judge the environment
Compared to other robots, Pepper is exceptionally recognizeable, popular to the extent that there isn't anyone who doesn't know about it. The impression this robot gives has been described as meeting and exceeding expectations of intelligence by far, to an awe-inspiring extent.
We are already discussing plans for usage at various expositions for next year; in order to even further raise the bar in achieving event goals, we are also preparing version upgrades.
If perhaps you are wondering, "Could this be used at our event or party?", please be sure to consult with us.
Seikatsu Kakumei's highly experienced staff accept consultations not only limited to Robot Party Reception Service.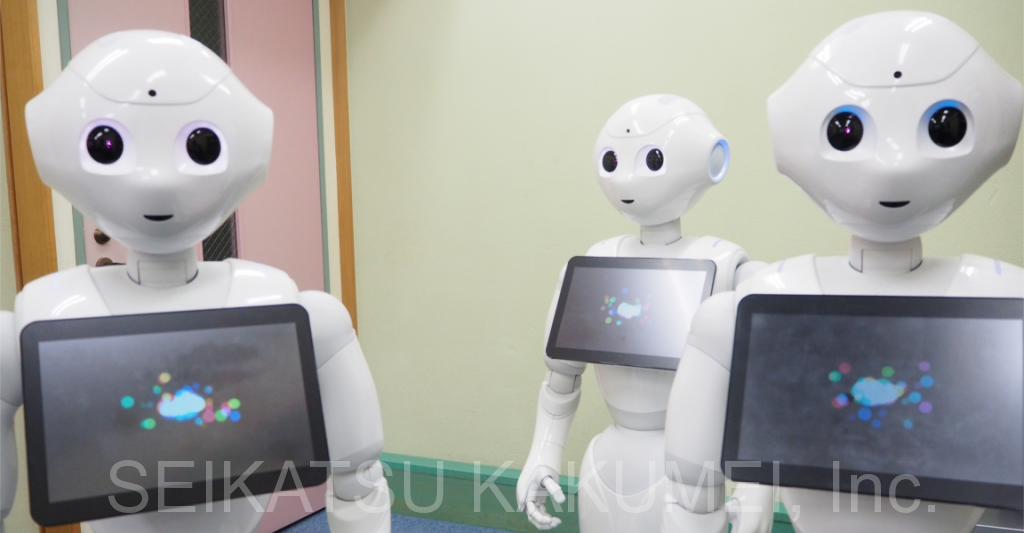 Please submit inquiries here.
Event Summary