This post is also available in: 日本語 (Japanese)
Seikatsu Kakumei doesn't only develop for Pepper.
Since 2015, Pepper has been our core focus in event and business system development, but we are also developing new robots.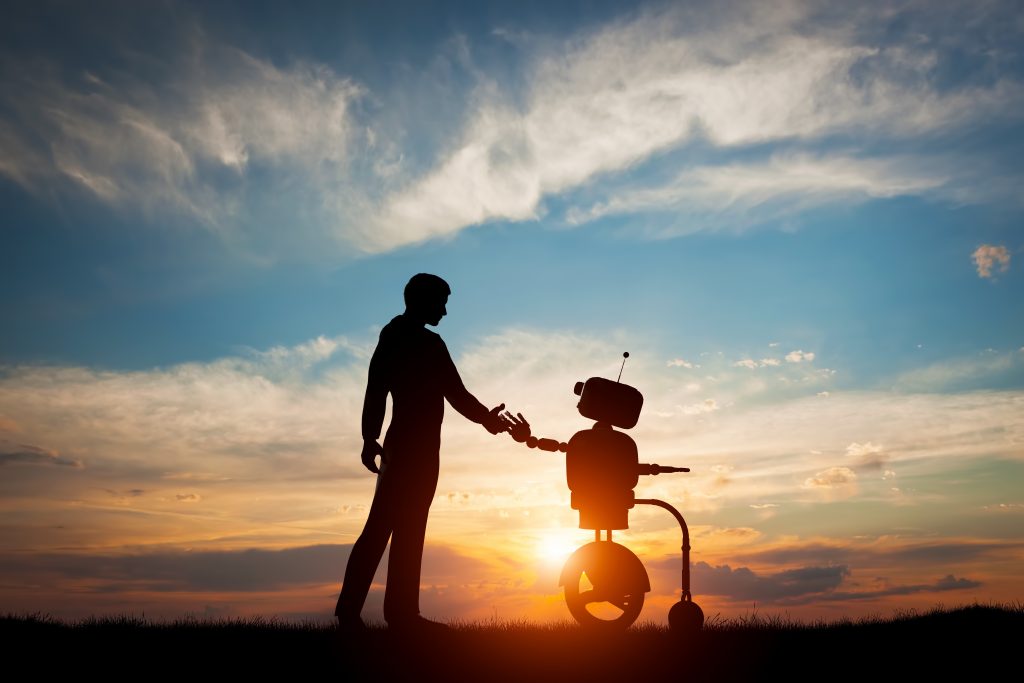 Delivering presentations, event, and system services for medical, home, banking, foreign-owned, publicly traded, and more businesses where failure can't be forgiven, Seikatsu Kakumei's newest chosen robot is…
Sota
It's Sota! Capable of communicating and explaining with gestures and body language like Pepper, but in a much smaller robot form.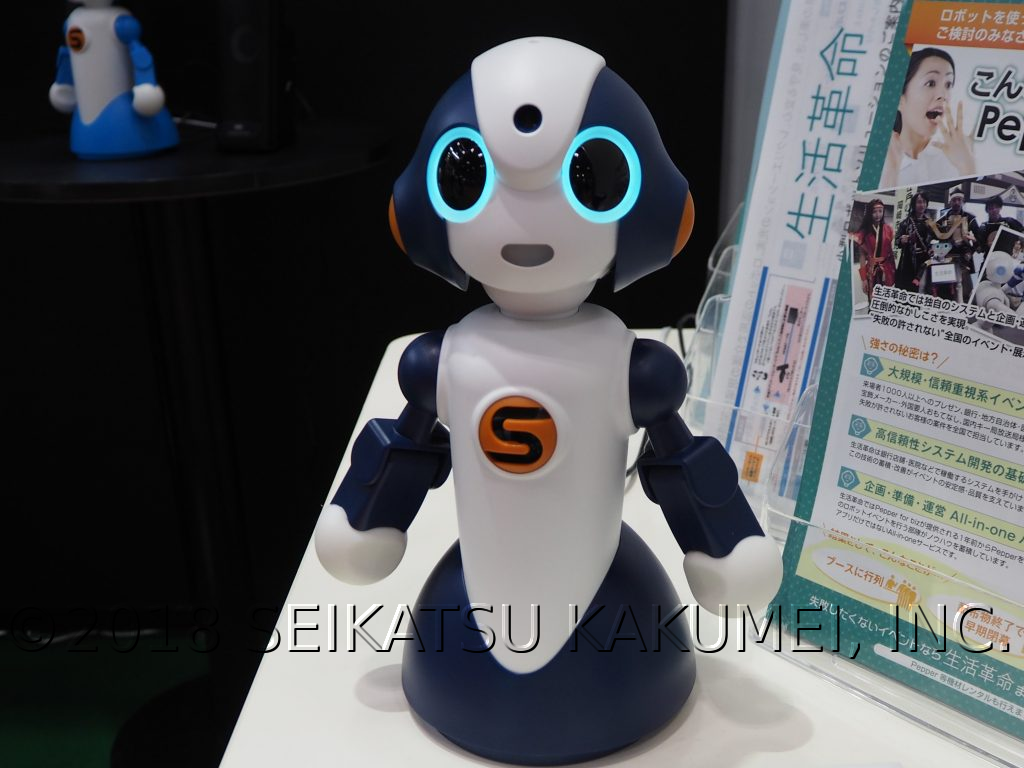 At Seikatsu Kakumei, we are offering this Sota. For years, Seikatsu Kakumei has acquired know-how by developing Pepper software aimed at the event industry, along with skill in giving robots emotional expression. We provide services (rental, sales, event planning and management) that fully utilize event management technology.
Won't you use Sota at your next event?
Seikatsu Kakumei began sales and application development of Pepper in February of 2015. Almost 3 years later, acting in service, education, medical, and banking among other industries, trade show and promotional events, product launches and presentations, we have developed robots for various business situations, including Japan debut uses.
We are continuing that line of success with a new robot, Sota. Won't you use Sota at your next event?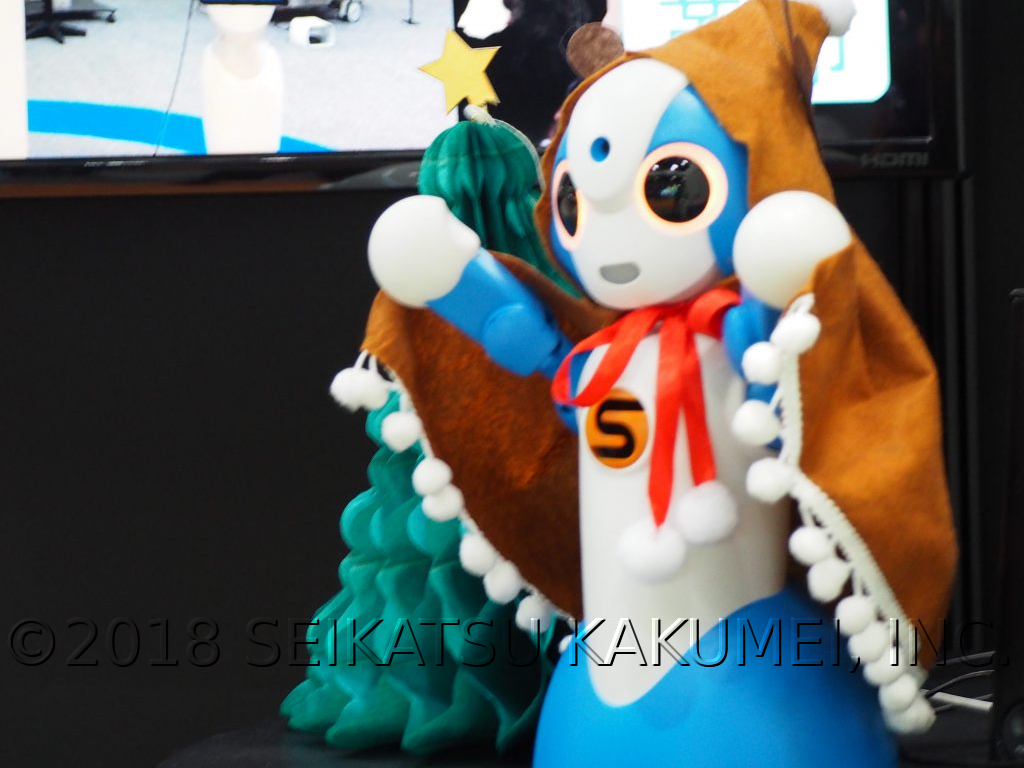 What Sota can do: this, for example…
1. Presentation
Popular at trade show booths and promotional events, Sota can give presentations! Your message will be refined with Seikatsu Kakumei's vocal intonation and speech adjustments, which will help ensure customers remember the key words of your presentation.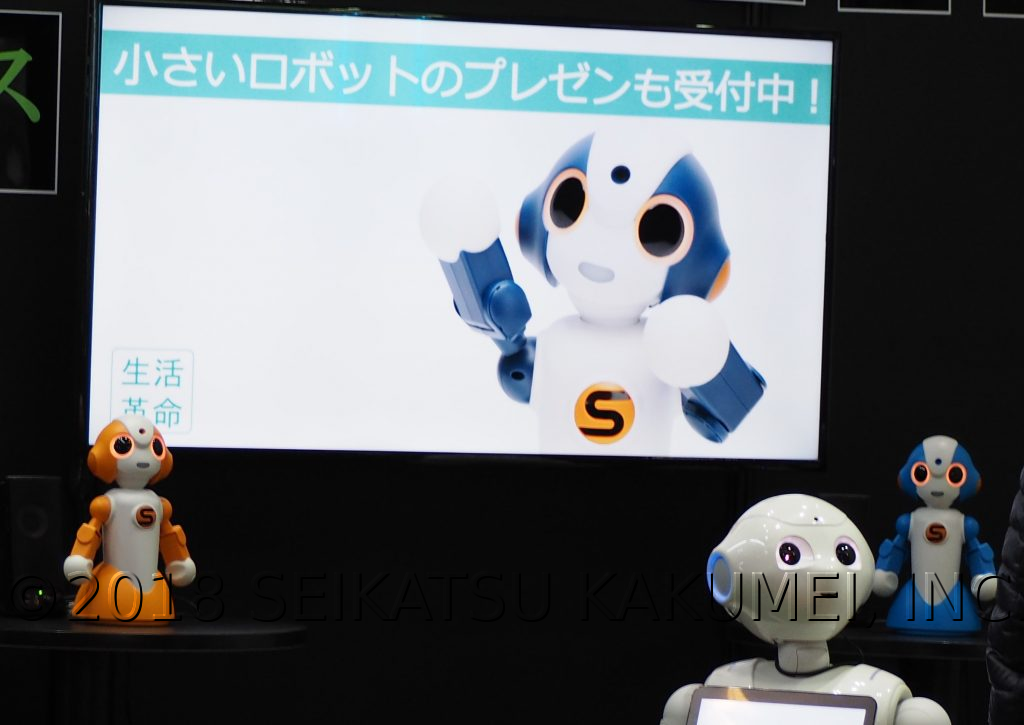 Capable of long speech without breaks.
Particularly popular with women and children, its small stature and cute appearance make customers feel at ease just by its presence.
2. Delivers product information at stores
Sota can act as a PR agent for products and sales! Unlike a demonstration video, Sota can make eye contact with customers face to face and inform them about products of interest effectively. Much more than a TV screen, a humanoid robot can convey information in 3D, adding significantly greater appeal.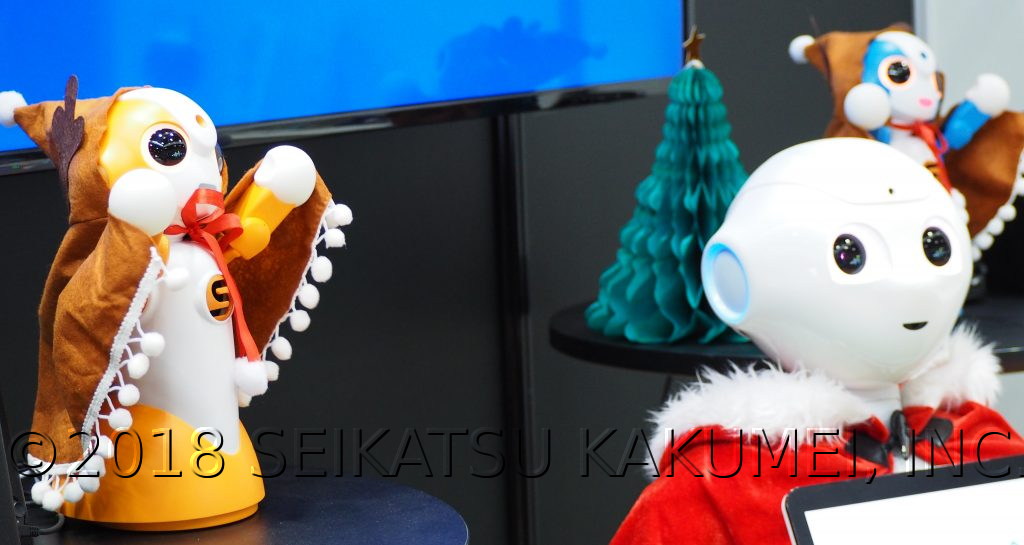 Contact Us
At Seikatsu Kakumei, we offer corporate sales and accept orders for event rentals. (Rentals, Sales, Event Planning and Operation)
Just like with Pepper, let's create new developments together with new robots.
Please contact us from this page.