This post is also available in: 日本語 (Japanese)
Hello, everyone! This is Seikatsu Kakumei's PR and sales team.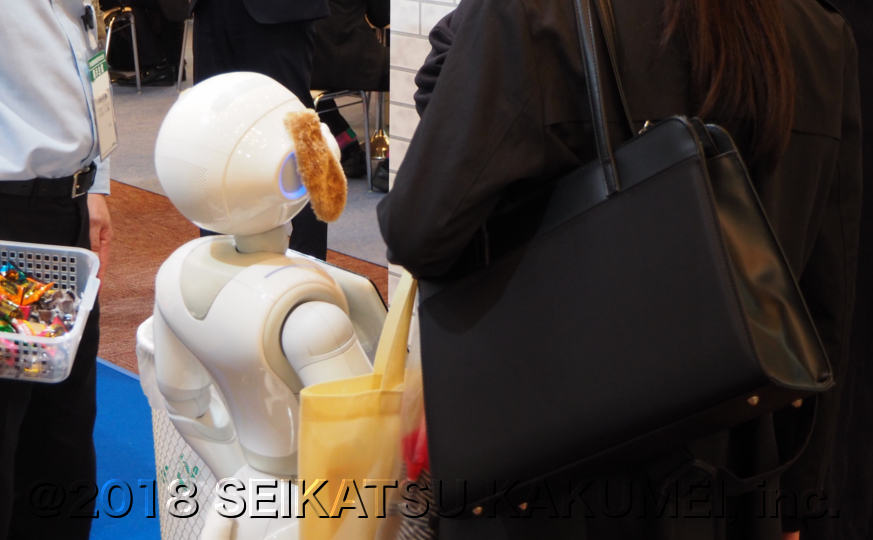 It's been over half a year since our last event rental report.
Or so we say, but since last year, we've been offering our full-scale new Robot Party Reception Service and fulfilling a surge in orders for it, with business event hosts and spokespersons like us as staff, staying with the excuse of answering customers' hopes through blog updates… (At Seikatsu Kakumei, pretty much all of the staff have event hosting experience, so you can rest assured about our quality as an advertising and operations company.)
Anyway, as for our Robot Party Reception Service, we'd like to ask those who haven't yet used it to pay attention. Of course, we've been hearing a lot of comments like, "Aren't you going to show any case examples?", so we've been called to update this blog.
Here, we're going to show you a case from November of last year, a rental and dispatch of our Robot Party Reception Service for the Animal Clinical Medical Society.
If you happen to be wondering, "What's Robot Party Reception Service?", please see the details below.
Pepper as a Dog!?
This event took place in an Osaka convention hall, at the yearly meeting of the Animal Clinical Medical Society. Taking interest in our robots that can walk around and talk about anything, and working with the event hosts, the order was for us to explain the information of the trade show booth at the exposition.
We accepted, making it our third repeat order with the major global company which develops and sells various medical products for animals. (Our Robot Party Reception Service has an exceptionally high rate of repeat orders.)
As a veterinary medical equipment company, the client's order was
"We want you to make Pepper a dog. We'd like it cute!"
And so, here are the results…
…
…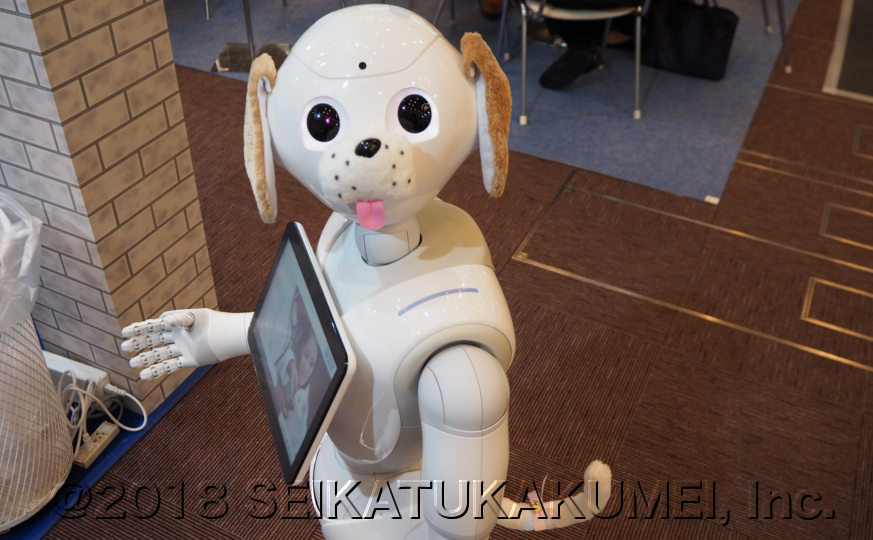 This is how it turned out.
Please take a look.
We stuck it onto Pepper's nose, which doesn't normally stand out. Then, we added ears, and as you'll see if you look, a tail.
This pleased the client very much.
With this appearance, various clients' representatives, event hosts, and business persons on break, etc, chatted, showing the new level of customer excitement. We heard numerous comments such as, "It's so smart!", and "It's so cute!". (When we performed tuning before the event, we occasionally added a 'woof' between its phrases, as a feature!)
As for visitors' reactions?
Many guests, ranging from students to professors to drug manufacturers were present.
Facing these guests,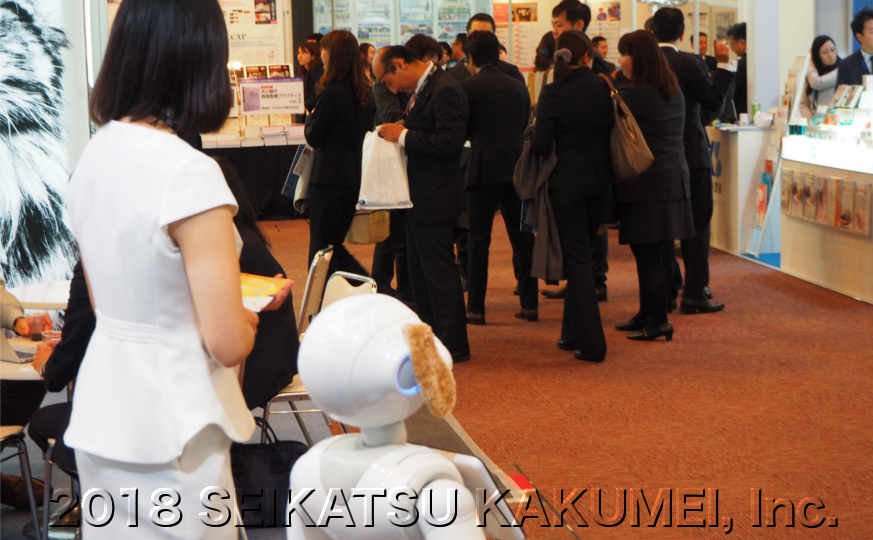 Standing alongside the event host, Pepper went around calling the guests over while giving presentations about the company's branding and products.
Very talkative, so male customers gathered,
And with a cute appearance, so female customers gathered,
an exceptional balance of customer outreach and branding awareness was achieved.
The client's reaction was…
We were very interested in the client's reaction, so…
It seems it was exceptionally good. (We always get nervous about this moment!)
Along with providing strong branding to the customers, in getting a positive reaction from the inside (those within the client company as well as the event host), it seems we also did well in raising motivation within the company and creating an end-of-year milestone.
We were extremely thankful to hear the words, "Let's continue our relationship into the next year."
In closing
This is how Seikatsu Kakumei takes orders for customer events, trade show booths, etc, and suggests robot usages and displays in line with the purpose, providing on-site operations. (We're showing you the results of our Robot Party Reception Service and cosplay (dress-up costuming) at this event.)
At Seikatsu Kakumei, we support robot use (including rental, dispatch, planning, and operations) for not only this type of veterinary fair, but also parties, trade exhibitions, promotional events, family customer events, and more.
If there's any way we might be able to help with your corporate event, please be sure to consult with us.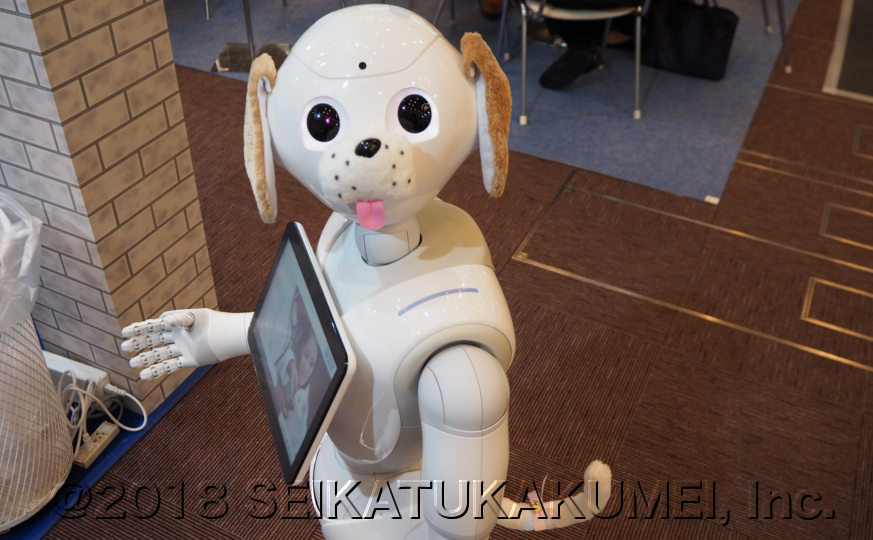 Send inquiries here.
Here is a summary of Seikatsu Kakumei's robot event business.
Event Summary