This post is also available in: 日本語 (Japanese)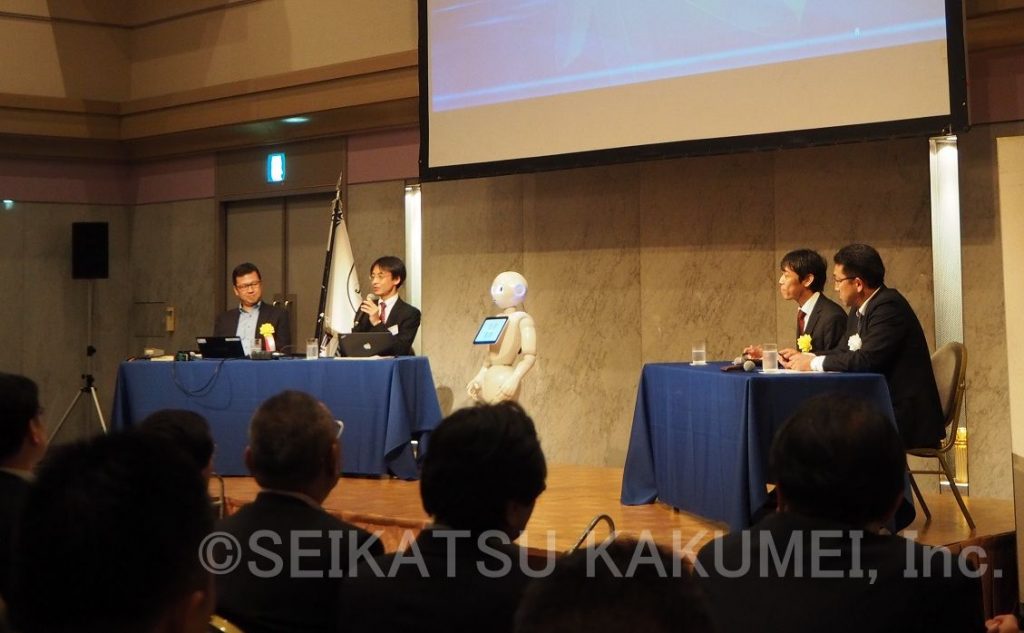 Hello! This is Seikatsu Kakumei's PR team.
Recently, at the 30th All Japan Truck Association Youth Panel Kanto Block Event, held in June 2018 at the Kawagoe Prince Hotel, our company's president Miyazawa served as a panelist.
Taking on the theme of "How will AI and IoT change distribution?" from a standpoint of robot, AI, and IoT development, he spoke about the technological and service elements of AI and IoT as they relate to the field of distribution.
Also, as an example of what types of things are now able to be done by robots, a Pepper technology demonstration was performed. (Topics ranging from serious to funny ones were showcased!).